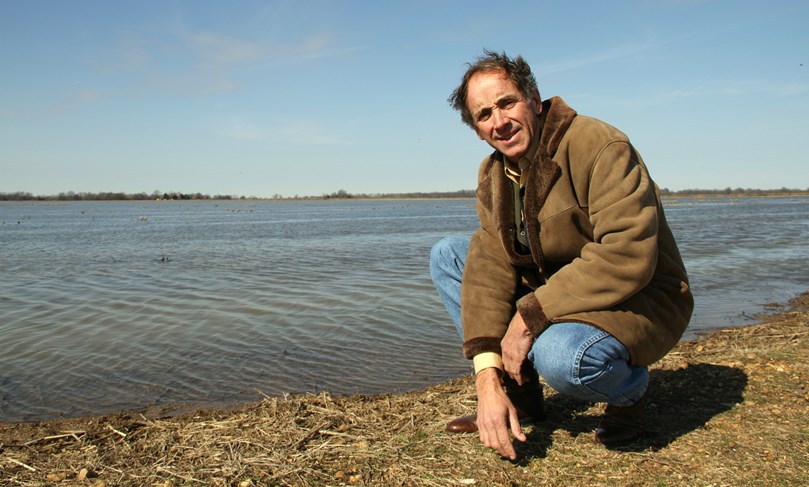 Mike Wagner poured a glass of bourbon, dropped in a lone ice cube, and sat down to soak in the Mississippi Delta, maybe the most southern spot in the South. On a long front porch rubbing against sleepy Cassidy Bayou, a pounding Tallahatchie County spring rain danced on the surface of the winding stretch of water and the blanket of noise enveloped the extended veranda. Wagner, burdened by frustration and futility, emerged with a transformative vision as a remarkable farming blueprint was born beside the bayou.
In the late 1990s, Wagner steered full-sail into a storm of tillage issues, labor problems and burdensome input costs, singing his version of the Delta Blues. "What the hell was I doing? I wasn't getting anywhere, but I kept on trying the same old things," he says. "Diesel, irrigation, tillage, aquifer depletion, manpower issues and environment: The whole deal was in need of reversal."
When Wagner spliced a vertical business approach with ultra-conservation, the resulting cords bound together a formula for long-term, sustainable success. He pulled the handbrake, financed his own research and turned his farm toward crop quality, conservation, market awareness and varietal segregation. The result is one of the most unique agriculture operations in the U.S.: Two Brooks Farm, in Sumner, Miss.
It's difficult to find a more erudite producer than Wagner, a man equally adept checking his crops knee-deep in the muck of a rice paddy or as a dinner guest discussing science and literature. The consummate gentleman farmer is a humble man, but can't conceal an exceptionally keen mind. Lanky frame and easy drawl, once he begins talking, out pours a remarkable tale spanning much of U.S. history.
If farming is truly in the blood, then Wagner is agricultural royalty. As a 10th generation producer (276 straight crops), his Scots forebears hit the shores of Massachusetts in 1650 and began farming in Virginia's Shenandoah Valley in 1742. They wore out the ground and shifted to the Carolinas to farm, subsequently moving to large tracts of land straddling the Alabama and Tennessee border. After several more generations, the family moved west into the Missouri Bootheel, and Wagner was born in 1962.
After college graduation in 1985, he took a farm manager position in the Delta with famed cotton grower Bill Pearson before leasing farmland and starting on his own in 1988. When land prices hit extreme lows, Wagner began buying acreage in 1993, purchasing enough ground to eventually trade for the present Two Brooks property.
Located between the Tallahatchie and Quiver rivers, Two Brooks is surrounded by a sportsman's paradise of bayous, canebrakes, cypress woods and an abundance of wildlife. Twenty years in development, the entire farm is precision land formed and half the acreage is on a zero grade. Picture a labyrinth of interconnected fields: The borders follow natural contours, and from high above, the patchwork looks almost natural (two-thirds rice split between five varieties and one-third Group 3 soybeans). The soil is a heavy blue gumbo, 13' to 15' deep, filled with angels, devils and a history of broken farmers. Wagner's name was next on the list … until the blueprint.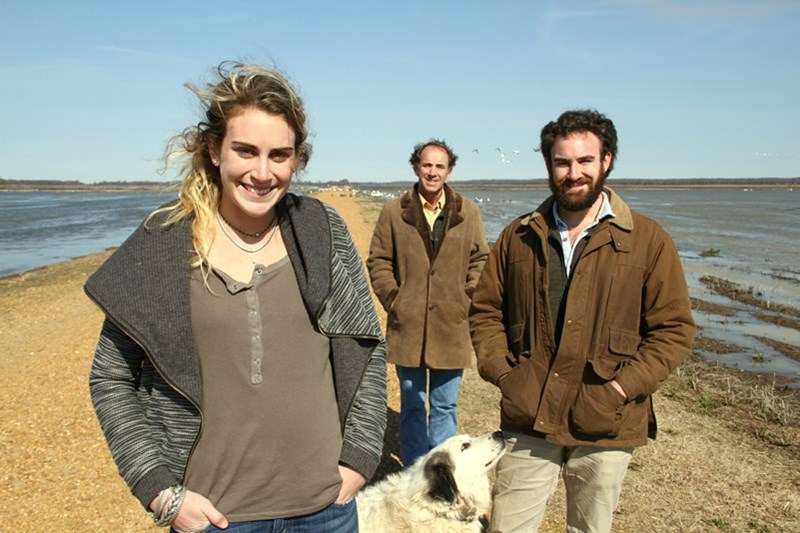 Years before the operation's overhaul, Wagner shared the dream of raising, milling and marketing his own rice with fellow Tallahatchie County producer Mike Swindoll. "He's an American story of entrepreneurship, savvy, grit and innovation," Swindoll says. "He's brought the dream to reality."
Duck Till System
With Two Brooks in the heart of the Mississippi Flyway, Wagner harnessed his operation to avian power and used waterfowl as the ultimate tillage ally. Ducks and geese arrive by the thousands after harvest, demolishing stubble, depositing fertilizer and saving tremendous amounts of input costs.
The flocks arrive in pockets, moving from acre to acre, stamping down rice straw and leaving behind loads of nitrogen. With stubble mashed level thanks to an avian army, Wagner broadcasts seed during spring planting, adds minimal fertilizer (60 units of nitrogen provided by waterfowl) and harvests with Claas tracked combines. In addition, Wagner doesn't put out insecticides or fungicides on his rice: "I have pretty damn good luck without 'em."
All of his efforts are aimed at keeping machinery out of the fields. "That's the recipe: We don't till and we don't burn our carbon," Wagner explains. "Fuel, equipment, labor and fertilizer savings are incredible over the long haul."
Five years after going no till and relying on waterfowl, the system was solidly in place, and yields were consistent with conventionally grown rice. "Expenses kill farms, and I'm not afraid to be cheap. I'm not a top yielder, but I cut my expenses to the bone. When times are good, nobody asks me about the input reductions. When times are rough, people ask questions," he says.
"I say this with complete respect: Mike is cheap," Swindoll echoes. "If it doesn't make ROI at Two Brooks, not a single penny will be spent."
Wagner took piecemeal ground and connected the parts to form an integrated, conservation-focused productive farm, says Tallahatchie County producer Garner Falls: "I know how rough the farm was before Mike bought it. He leveled the dirt, designed his own water system and turned the whole thing into a show place."
"Mike had an idea and stuck to it from vision to execution," Falls describes. "He figured out how to farm buckshot on ground where nobody else had ever done it in a productive, cost-effective manner."
Difference is Dollars
A typical Delta rice field can easily suck in 2 acre feet or more of water. Wagner uses a matter of inches and the difference is dollars. Simply, what he pumps, he keeps. His zero grade fields use 6" of aquifer water (8.9" average across the entire farm). The rest of Two Brooks' water use comes from green sources. Wagner pumps water in and stair-steps it through pipes across several miles of the operation.
When a paddy needs to be drained, the water is channeled into another field in a musical chairs approach that requires minimal electricity and diesel. If a timely July rain hits, Wagner doesn't lose a drop of water from his zero grade fields. (In 2016, he cut off well pumping on July 10 for the entire season.) "The amount I save on diesel is stupendous. That's how to save money and I'd be broke if I didn't take these measures," he says.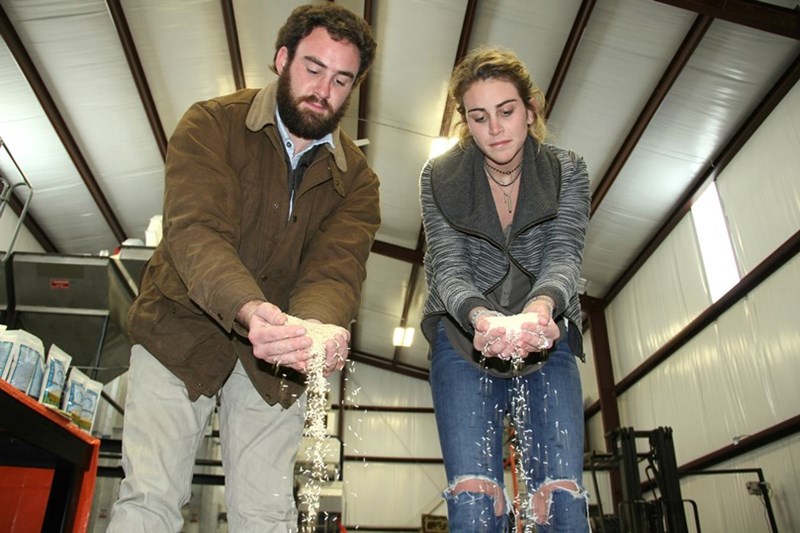 Nutrient runoff isn't an issue due to recycling. (Wagner also uses drainage and irrigation canals as a settling basin to hold potential runoff.) "I don't want to lose any soil or fertilizer because it costs me too much," he says. "I also see the hypoxia in the Gulf of Mexico and I don't want to add to the problem."
"Mike is a resourceful visionary and recognized Two Brooks' land was put here to grow rice, just as he was," Swindoll says. "He transformed a notoriously raw piece of God's good Earth and it has become a model conservation farm where maximum efficiency rules."
Mississippi Blue Rice
After Wagner tackled his soil and water issues, marketing came next. He was growing common Delta varieties and tossing high quality rice onto barges loaded with the entire spectrum of grain condition. It was a mixing disaster that pushed him toward distinction of product. Grow, mill and market all within the confines of Two Brooks? In 2013, Wagner made a move into vertical integration, buying a mill and placing it directly beside his rice fields and elevator. Transportation costs are measured in feet, not miles.
Two Brooks' rice is stem ripened, left in the field an extra week to bring moisture down to 14% to 15%, instead of the typical 18% to 19%. Wagner runs a slightly bigger risk of a hurricane strike or major weather event, but that's the gamble of farming.
The mill is the source of Mississippi Blue Rice, Two Brooks' value-added rice company run by Wagner's son, Lawrence, 24, and daughter, Abbey, 23, who handles retail marketing. "I work the business and work the field," Lawrence says. "Doing both is intimidating but I love it. There aren't too many people in the world who are fortunate enough to experience farming in this way."
One step inside the mill reveals a repository of the senses, and the sweet aroma of Two Brooks' unique Missimati fragrant rice is unmistakable. The building is immaculately clean and ordered; a testament to Two Brooks' extreme high-quality grain. Rice comes in from the elevator (200' away) and goes through a sheller, polisher and color sorter. (In case of a bug bite, the color sorter eliminates the bad kernels.) After funneling through a length separator, the finished rice goes into bulk bags and boxes for the food industry or small bags for retail. (Two Brooks also produces flour and grits, all kosher-certified by a rabbi flown in from New York City.)
Bound by Service
Far beyond conservation and profit, Wagner is bound to civic duty and humanitarian service. Two Brooks donates thousands of pounds of rice to kitchens and care stations. "If there is a tornado or natural disaster, Mike will be first in line hauling rice to help somebody," Swindoll says. "He does it in a biblical manner with action and no words because he wants as little attention as possible."
In addition to a chain of positions on agriculture boards during his career, Wagner also serves on the Emmett Till Memorial Commission. Till's 1955 murder became emblematic of the Civil Rights Movement and the consequent trial was held in the Tallahatchie County courthouse located on the Sumner square. (The courthouse now houses the Emmett Till Museum.)
Dwight Roberts, president and CEO of the U.S. Rice Producers Association, says Wagner is highly esteemed in the U.S. and foreign rice industries: "Whenever he worked with us in promotions, he did it as if there were 1,000 growers sitting over his shoulder because he always has his fellow farmers in mind."
"Mike is highly intriguing and very interesting because he doesn't mind trying something different," Roberts adds. "He doesn't see his crop as a commodity, but rather a product."
Stepping Stones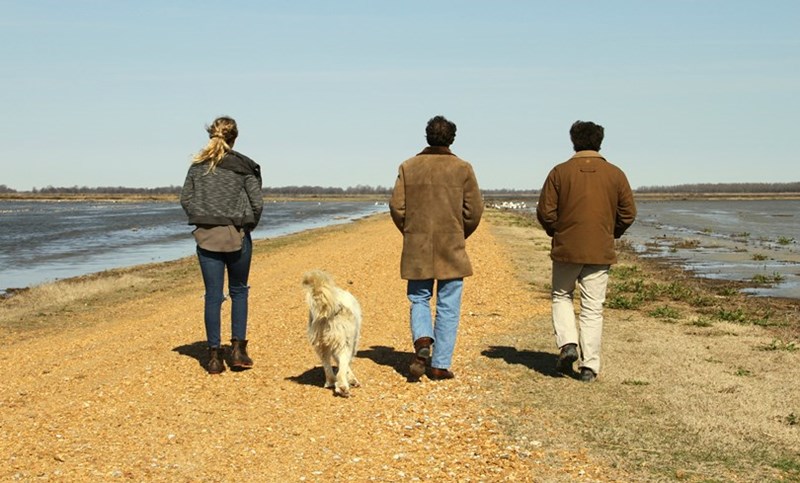 Wagner's long family history marks a trail of travel across the frontiers of the U.S. in a search of better ground and richer soil. The frontiers are gone, but a pursuit remains in place. "My family journey is over and ends in the Delta, but the next challenge is technology," he explains. "We've got to recognize our limited resource stream and find farming systems that will work both now and in the future. We're the stepping stones for our children."
Sitting on the bayou porch once again, Wagner takes a last sip of bourbon and stares out at an endless chain of massive, water-bound cypress trees standing like history's sentinels. "Every farm is different, and my recipe won't work everywhere," he says, "but I do believe every farm can use part of some natural system to get land back to the way God made it."