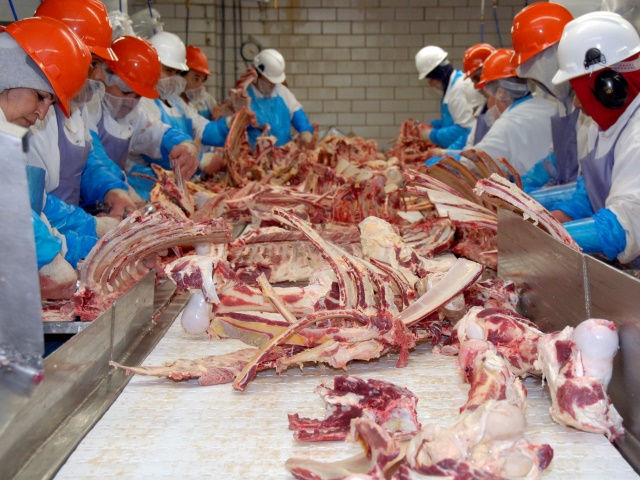 Beef packers saw their margins jump more than $86 per head higher last week, leaving average profits at $199, according to calculations by Sterling Marketing, Vale, Ore. Cattle feeders saw their losses increase marginally despite a $1 per cwt. gain in the 5-area cash steer price. Average feedyard losses totaled $380 per head on cash prices of $133.49. That cash price was $30.18 per cwt. short of breakeven. Packer margins are about $132 per head better than last month.
Sterling Marketing president John Nalivka calculates that feedyards lost a cumulative unhedged $4.7 billion in 2015, with average weekly losses of $239.26 per head. That compares to an unhedged profit of $3.9 billion in 2014, and losses of $1.1 billion in 2013. 
Feeder cattle prices factored into Sterling Marketing's sample closeout were $2.72 per cwt. higher than the previous week at $218.30 per cwt., and $7 per cwt. lower than feeder cattle prices factored into closeouts a month ago. Yearling feeder cattle placed on feed last week averaged $158.40 per cwt., which represents a $533 per head decline from the same steers placed on feed a year ago.
A month ago cattle feeders were losing $695 per head, while a year ago feedyard closeouts were $3 in the red, according to Sterling Marketing. Feeder cattle represent 79% of the cost of finishing a steer.
A month ago beef packers were earning $67 for every animal processed, while a year ago packers were earning $12 per head, Sterling Marketing estimates.
Farrow-to-finish pork producers lost $19 per hog last week, a $4 per head improvement from the previous week, and $6 per head better than the $25 per head loss found a month ago.
Pork packers saw their margins decline $1 per head to a profit of $23. Negotiated prices for lean hogs were $54.51 per cwt. last week, a gain of $1.79 per cwt. from the previous week. Cash prices for fed cattle are $29 per cwt. lower than last year, and negotiated hog prices are $19 per cwt. lower than last year.
Sterling Marketing projects 2016 average cash profit margins for cow-calf producers at $237 per cow. Last year's estimated average cow-calf margins were $429 per cow. Cow-calf profits for 2014 were estimated at $526 per cow.