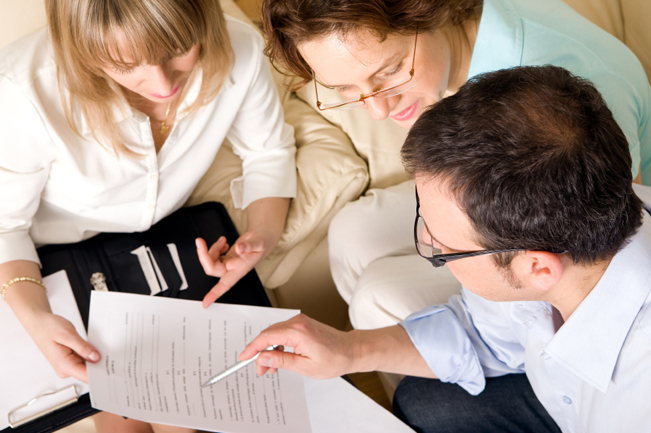 Empower employees through delegation and accountability 
Craig Yunker loved his late father dearly. Yet his dad's insistence on perfection at the family's 30-cow dairy nearly drove Yunker to abandon farming until he discovered delegation.

"He could not stand an employee to do something that wasn't as perfect as him, so he could never keep employees," recalls Yunker, an Elba, N.Y., producer. "He'd tell somebody to fix a barn door, and if it wasn't good enough for the Taj Mahal, it wasn't good enough."

Yunker has come a long way from those days. Now, Yunker's team includes roughly 50 employees managing 6,000 acres of row crops and vegetables, a commercial sod company and a 4,000-head feedlot that raises dairy heifer replacements. 

The need to manage a business of that scale has forced Yunker, a former Top Producer of the Year, to take communication seriously.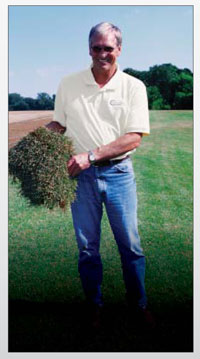 Producer Craig Yunker of Elba, N.Y., has begun meeting quarterly with each manager. 
Experts say leading through delegation, taking time to celebrate accomplishments and listen closely, and keeping managers and team members accountable can help farms foster a healthier working environment. "You have to empower people," Yunker says. "You have to give them responsibility." 

To begin the process, think about steps you can take to tie team members' performance back to the goals of your farm operation, advises Peggy Andrews, a management consultant and professor of management at Hamline University in St. Paul, Minn.

"The new task of managers," she says, "is to demonstrate the meaningful ways in which employees are connected to your organization."
Discretionary Effort. Business magazines are packed with stories about the abysmal level of employee engagement at U.S. companies. By the same token, farm operations run the risk of fostering poor performance by failing to emphasize the team versus a few managers.

"The simple definition is discretionary effort," says Bob Grace, a partner at The Leadership Effect, a St. Louis-based leadership development firm whose largest agricultural client is Monsanto. "How much do they put in?"

That level of effort quickly sets apart high performers. 

"When somebody is not assigned to something but they do something to enhance the productivity of the business, that discretionary effort is what we look for," Yunker explains. "That is how people move up the ladder."

To promote that kind of extra effort, producers should consider the example of Maria Montessori, for whom the Montessori education method is named, Andrews says. 

"She believed if you create the right environment, people are more likely to make good choices," Andrews says. "In an organizational environment, there are many pieces that go into that. There's the organizational structure, there are the policies you create, there are the methods you use to communicate."
Hold Frequent Meetings. Regular facetime with team members gives producers ample time to share their vision for the future and connect workers to objectives. 

On Yunker's operation, managers meet daily at 6:30 a.m. to identify the day's top work priorities. It begins with a weather report, after which the six managers share what their teams are working on and then begin horse-trading.

"We have trucks dedicated to the sod business, but if we have a huge job, we may steal trucks from the farm and we may shift people back and forth," Yunker explains. 

At 7 a.m., all employees are required for a time-clock meeting where managers share farm updates. Team members then are given time to report problems and may volunteer to lend a hand if it's needed.

Additionally, experts agree one-on-one meetings between managers and team members are important, but philosophies differ as to the most effective approach. For years, Yunker has provided annual written reviews at in-person meetings for all managers and hourly employees. Beginning in 2015 and continuing this year, he plans to maintain that process for hourly workers while switching to quarterly discussions for mid-level employees and managers. 

"We sit and visit about how things are going so the feedback is more informal, it's more timely and it's not this buildup of stress about what's going to happen," Yunker says.  

Too often, performance reviews become the single time each year when managers offload a ton of information on employees, Grace says. He recommends managers conduct a 30-minute monthly performance check-in with each team member. Focus on the employee's current projects, what is going well and what can be improved. 

"That can be followed up with half a page of notes," Grace says. "Here's what we talked about and shared, here's where your challenges are and that's what we'll be talking about next time. That's enough." 
Individual Attention. Managers can also gauge engagement in the operation based on employees' comments, adds Carolyn Rodenberg, owner of Lynchburg, Va.-based Alternatives to Conflict, a conflict-management firm.

"When we hear them talk to us about the future—'I want to help do this,' and 'I want to help do that'—we know they are becoming a part of the organization," Rodenberg says.

Whatever strategy producers adopt to foster a culture of teamwork, she points out it's essential to recognize the value of each employee.