The grain markets wanted to start 2020 on the right foot. The first trading day of the new year, corn and soybean prices showed promise, but that didn't extend. 
On Friday, price sank on the news of a U.S. drone strike ordered by President Donald Trump near the  Baghdad airport, which killed a top Iranian commander.
For the week ending Jan. 3., March corn was 4¢ lower, March soybeans and wheat were slightly lower.
"Sometimes you lose in what day what it gains in five or six days," says Jerry Gulke, president of the Gulke Group. "Corn prices were looking to break out to the upside, as were soybeans. To have the markets start positive, then turn on negative is not what you want to see happen to begin a new year. This geopolitical issue now another aspect for the market has to digest, in addition to the upcoming USDA report, production uncertainties and Chinese trade agreements."
On Friday, Jan. 10, USDA will release its Annual Crop Production report, and it has the potential to rock the markets, Gulke says.
While this year's production levels have been incredibly hard to predict due to volatile weather, Gulke doesn't believe USDA will reduce yield by much, if any.
"We had too much information come out this fall that said corn yields were bad, but not as bad as we thought," he says. "Yes, we still have corn left to harvest, but what is left to harvest probably doesn't mean a lot in the total production." 
The current production is for a 1.9-billion-bushel carryover in corn. "I don't think the market cares whether it's stored in a bin or out in the field somewhere; it will get harvested at some point," Gulke says.
Gulke says his focus will stay on the overall supply-and-demand picture. 
"The question I have is can we cut production or supply faster than we're losing demand? We have a lot of catching up to do," he says. 
Overall, Gulke says, the timing was right for the corn and soybean markets to take a pause and see what happens with this report.

Technically Speaking by Jerry Gulke
The price pictures for various commodities have been reviewed for weeks and pointed the path of least resistance over various timeframes whether it be down, sideways or up and offered risk management for those deciding to buy (end user), sell (producer) or just hold in the case of no plan at all. 
January soybeans were the lead contract going into the end of the year. While no longer a valid trade, an update showing the attack on overhead areas of congestion and resistance as well as the downside potential of 70¢ historically, is worth taking note. That 70¢ equates to about $35 to $50 per acres fluctuation periodically over the life of a crop. 
Whether January, July or November futures, the chart below depicts just how quickly price can vanish (Friday, Jan. 3). The rally in beans due to the post-Thanksgiving rally potential we spoke about was worth the effort to realize and benefit from. 

Corn has had major fundamental problems that are actually worse from an export standpoint than a year ago, which was in turn worse than the year previous. Seemingly the only major event left to help supply is for NASS to sharply curtail yields of both corn and soybeans or for China to buy 200 million bushels of soybeans quickly and put them in their own white bags for storage; both scenarios seem doubtful but not improbable. A cut in harvested acres is expected, however.

It is bad enough to be held hostage to China's reaction to phase one, let alone now events in Iraq that puts further doubt in global affairs including new speculation of whether or not a signing of phase one will indeed happen on Jan. 15. One can speculate on the impact, but it is dangerous not to give respect to the technical perspectives that price analysis give. In the slim margin environment that we operate now days, price volatility and its potential impact on profits should not be ignored. Private indicators (not shown) help my personal decision-making process. 
I always offer a 30-day money back guarantee if you are in need of daily outlook/advice. The next 30 days hold reports and evolvement of eco-political events that will shape our 2020 year.
Good Marketing,
Jerry Gulke 
www.gulkegroup.com
P: 480-285-4745 
[email protected]  
Find more written and audio commentary from Gulke at AgWeb.com/Gulke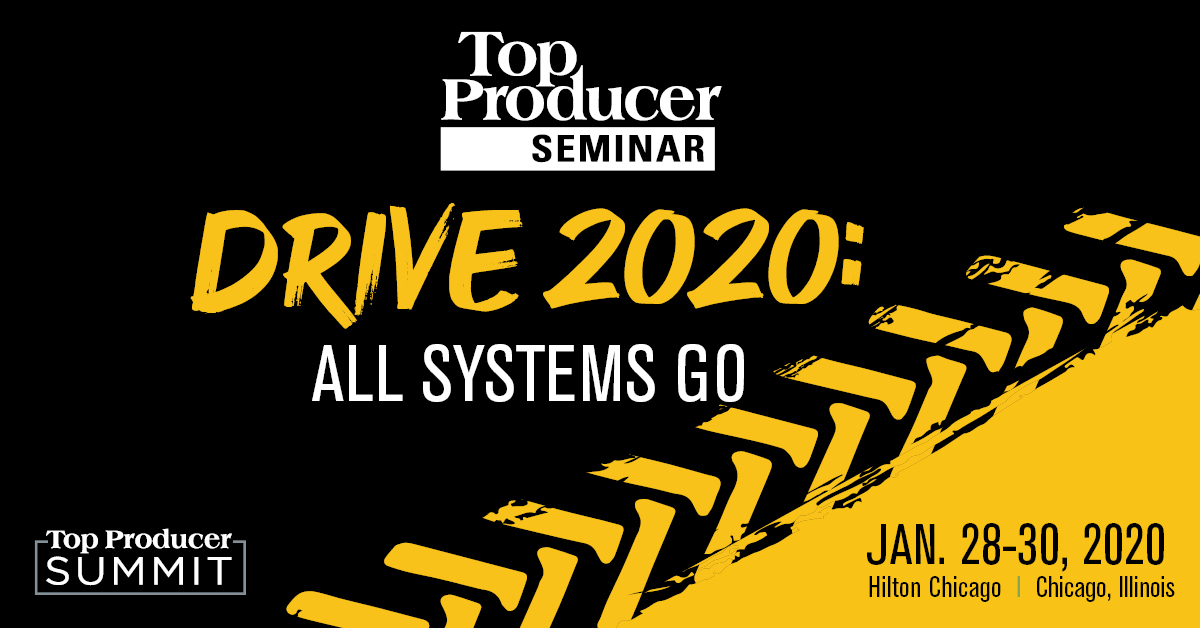 Don't miss Jerry Gulke's presentation at the 2020 Top Producer Seminar, which takes place Jan. 28-30 in Chicago. His session, "Marketing According to Jerry: Life Lessons Learned in 30 Years of Grain Marketing" will cover key themes and strategies he's gathered during his career. 
Learn more and register at tpsummit.com.