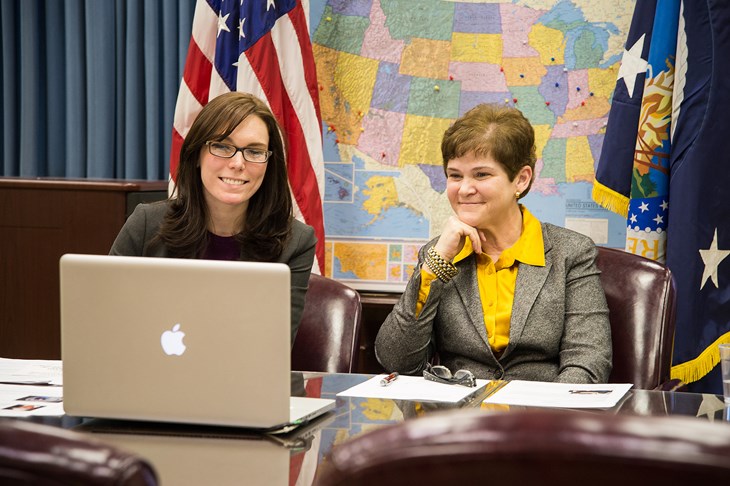 Krysta Harden, the former U.S. deputy secretary of agriculture, will join DuPont as vice president of public policy and chief sustainability officer.
DuPont's statement confirms the next step for Harden, whose planned departure from USDA was announced in January.
"As a farmer's daughter from rural Georgia, Krysta used her position as deputy secretary to explain the opportunities and challenges facing U.S. agriculture," Secretary of Agriculture Tom Vilsack said at the time, highlighting Harden's work with beginning farmers, women farmers, and the 2014 farm bill. "I speak for thousands of colleagues across the USDA, the federal family, and our nation's food and agriculture sector, when I say she will be missed."
At DuPont, which is in the process of merging with Dow Chemical to create a major global agriculture company, Harden will lead "the company's public policy and government affairs strategies, as well as its sustainability, philanthropy, product stewardship and global regulatory activities," according to DuPont's announcement.
"Krysta comes to DuPont as a widely respected leader with exceptional experience in natural resource conservation, agriculture policy and sustainability," said James C. Collins, DuPont executive vice president."  "She brings an unmatched understanding of the emerging challenges and opportunities that DuPont is addressing to improve everyday lives for people and communities around the world as we create value for our customers and the marketplace.  We are very pleased to welcome her to the company."