Jimmy Tosh uses business scale to drive efficiency on his Tennessee operation
As Jimmy Tosh sits in his office in northwest Tennessee, he is humbled, proud and astounded. Never in his wildest dreams would he have imagined the small farm his grandparents started in 1913 would grow into today's hog and row crop empire. 
In 1972, Jimmy Tosh began his full-time farming career. He farmed 300 acres of family land and finished 1,000 feeder pigs. 
"When I married Jimmy, we had two hog barns and two grain bins," recalls Alonna, Tosh's wife of 41 years. "I told him it was time to slow down. He said, 'If I slow down, I'm only going backward.' He just thrives on working."
Fast forward to today, and the Henry, Tenn., farm includes 18,000 acres of white and yellow corn, soybeans, canola, barley and wheat, as well as 36,000 sows that will produce 950,000 market hogs in 2020.
---
"I'm a crop farmer who got into hogs, and now I'm a hog farmer who has a few crops," Tosh says.
---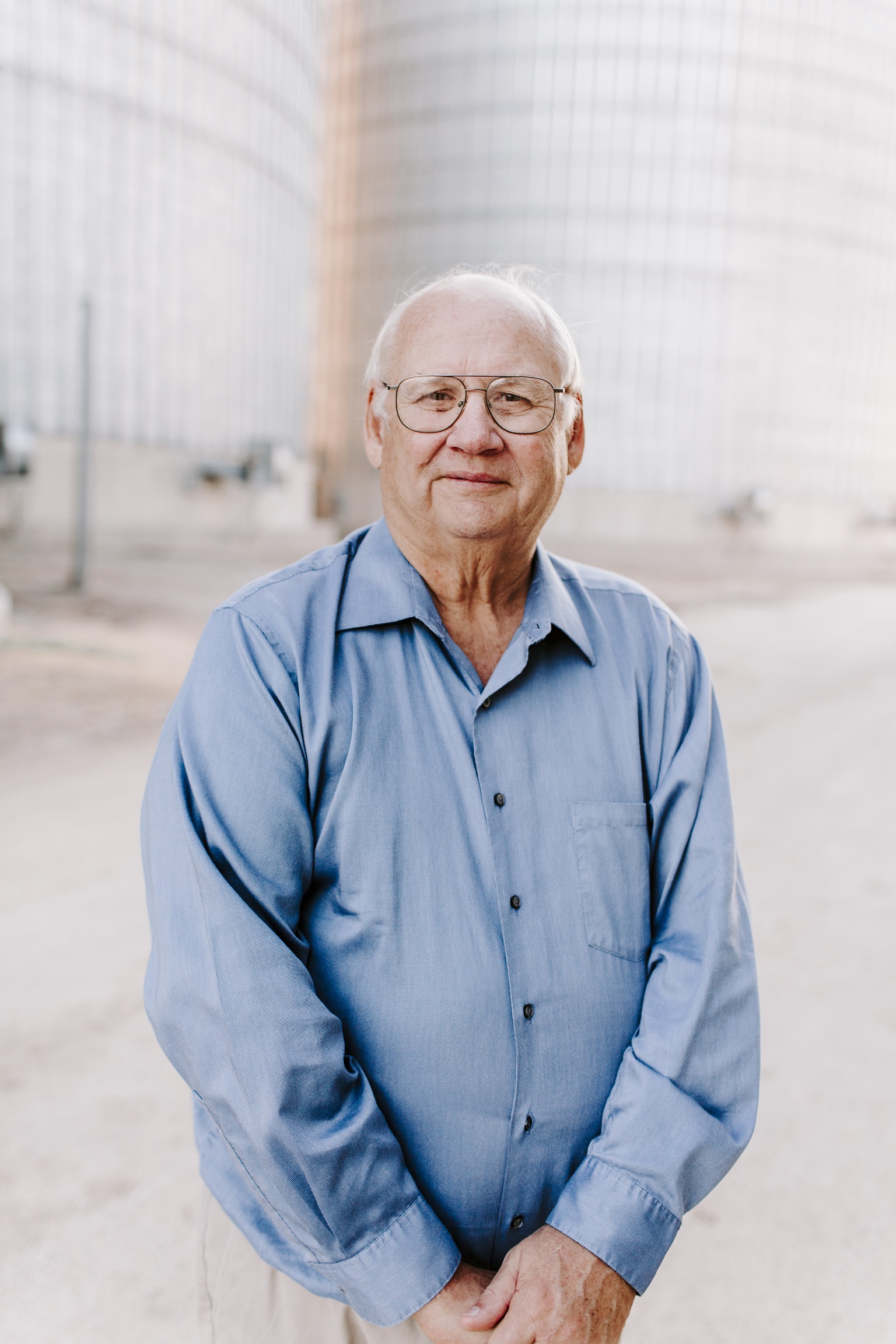 Continuous Improvement
Growth of Tosh's scale doesn't happen by chance. Goal-oriented and hardworking, Tosh is a trailblazer, says Craig Atwill, CPA with Alexander Thompson Arnold. 
"By the late 1990s, many hog farmers across the nation ceased operations due to low market prices and high production costs," Atwill says. "Tosh Farms would not be deterred by such circumstances."
Change or Get Out
Tosh made it his goal to build a competitive edge. As the hog industry evolved from small farrow-to-finish operations to large-scale contract relationships, Tosh became a student of the business.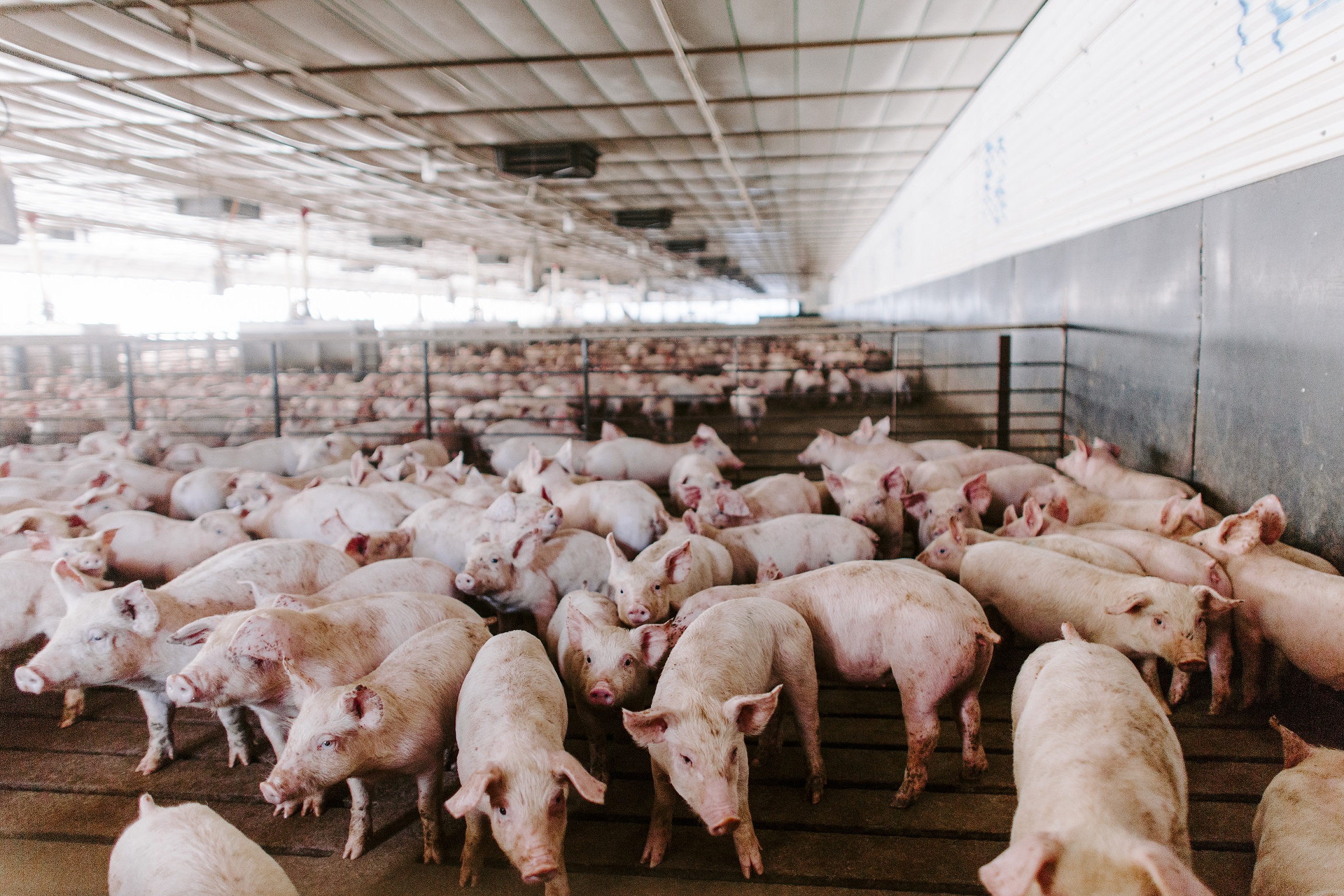 "I saw in the early '90s that the swine industry was changing, and I either had to change with the industry or get out; I made the decision to change," he says. 
Tosh toured hog operations around the world to refine his operation's strategy. He knew scale was essential, as well as tightening production costs and managing risk. 
In the '80s, Tosh began using a personal computer to manage his farm finances. "The first computer program I built in 1983 we're still using today," he says.
Tosh and his team craft an extensive budget and conduct a monthly meeting to review where the numbers stand. Four years ago, Tosh hired a CFO to take their financial oversight to a new level.
"When you are in a commodity production business, the lower cost producer is the one who wins," Tosh says. "We use a crush margin to analyze our potential hog returns daily. We also use futures, options, cash contracts and crop insurance. For the hogs, we have a packer contract to manage hog price risk."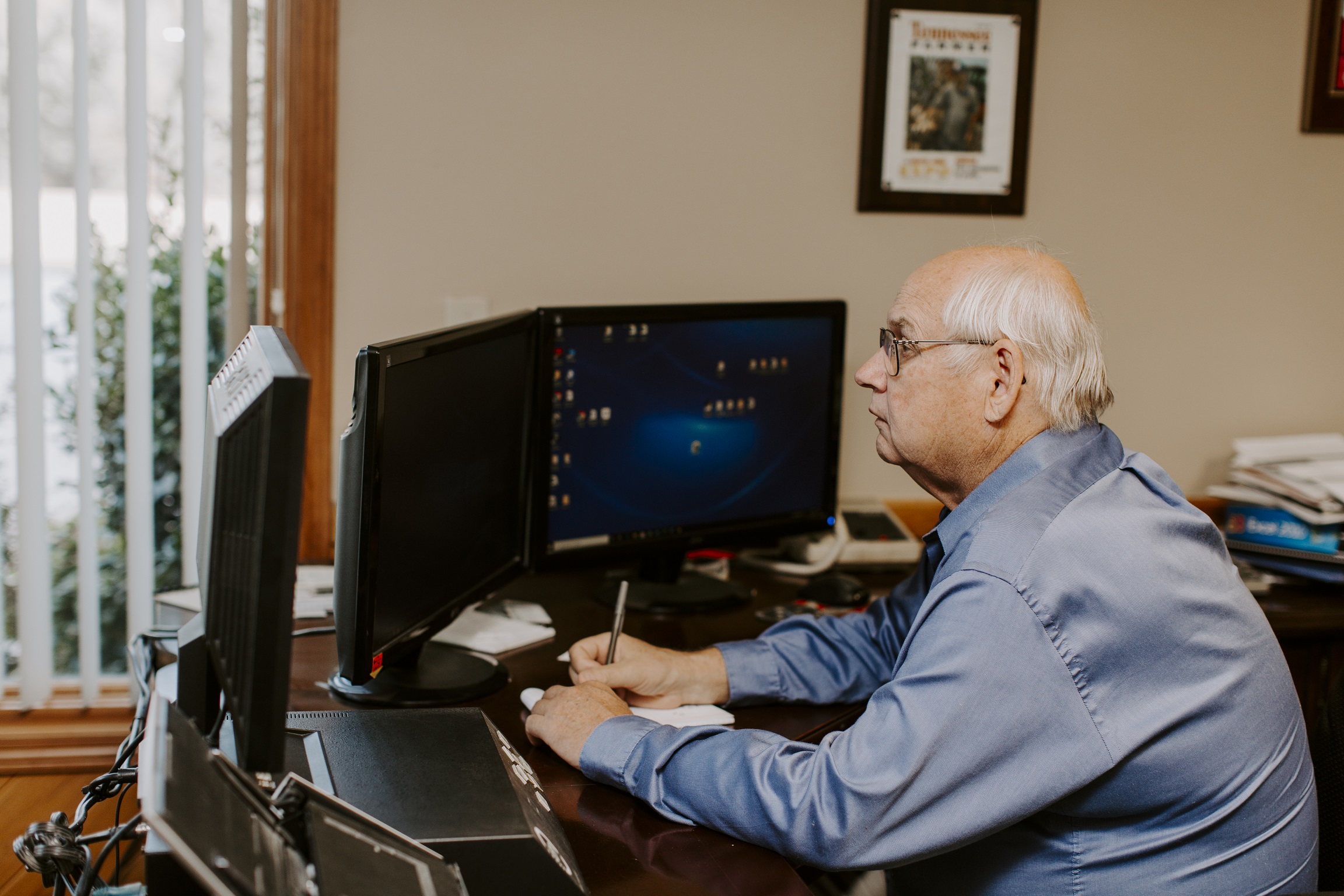 "Jimmy strives to take more costs out of his system than any other operation I work with," says Steve Malakowsky, senior swine lending specialist for Compeer Financial.
Ear to the ground, Tosh has stayed ahead of swine industry changes. He was one of the first in the country to use free-access sow units and electronic feed stations. He also moved away from lagoons to deep pits to manage manure.
"Each barn produces fertilizer for about 200 acres of corn each year," Tosh says. "Row crops are a good complement to the hogs."
In Tennessee, Tosh Farms doesn't see the wide corn basis and cheap feed compared to hog operations in the Midwest. Tosh has supplemented his feed rations with non-traditional ingredients and even manufactured a system to process these products into feed pellets. 
"Right now, we're feeding pet food, peanut butter, candy, cereal and fortune cookies," he says. "We find ingredients that are out-of-date, mispackaged or off-grade. We help prevent food waste and limit our feed costs."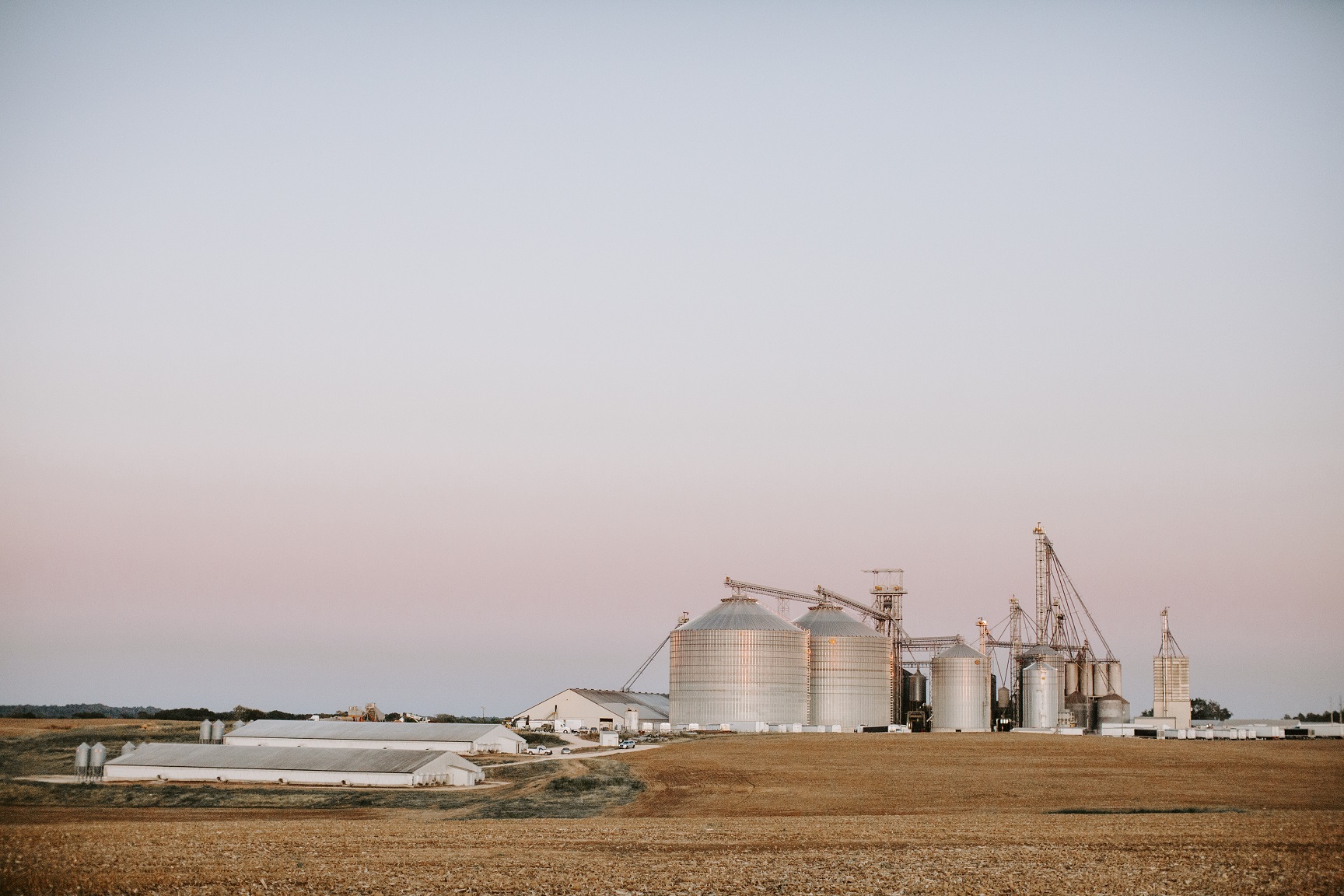 Focus on Animal Care
In July 2018, Tosh and his team faced their worst nightmare. An affiliate of Mercy for Animals went undercover on the farm as a new employee. He then released a video showing Tosh employees abusing and injuring animals.
"It was a failure on our part and a learning experience," Tosh says. "Although animal care has always been a priority, we had failures on this particular farm. We put too much emphasis on production and not enough on animal care — that has been corrected."
With the swine diseases of today, Tosh Farms employs an in-depth biosecurity plan. Besides a shower in/out policy on sow farms, the team also cleans and disinfects wean-to-finish barns in between groups of pigs. Semis and trailers are thoroughly cleaned, and trailers are heated to 160°F to kill any microorganisms that might still be present.
"On a 7,500-sow unit, you've got a $15 million investment — not counting the animals," Tosh says. "You want to protect it."
Pay it Forward
As the operation grew, Tosh studied the swine industry's contracting model and created one himself for Tennessee and Kentucky farmers. Tosh Farms currently works with 80 contract growers.
"This concept has helped farmers stay on their farms and within the pork industry," says Compeer's Malakowsky. "This has been the best young beginning farmer program I've ever seen. By offering these contracts it allows young farmers to work on their family operations while building equity within their own operations."
Today, the team includes nearly 400 full-time employees. As one of the largest employers in the county, Tosh values offering his team members meaningful and high-value roles. They offer 401(k) retirement options, health insurance, vacation time and short-term disability. In addition, employees and their spouses and children can apply for annual scholarships of $2,500.
At 70, Tosh is focused on the future. His sons, Jamey and Jonathan, each lead specific parts of the business and will succeed Tosh. 
"I want to see the farm continue to grow, as profits allow," Tosh says. "I love the business and would like to see it grow, yet satisfaction in growing the business is more important than making money." 
Listen to an interview with Jimmy Tosh on the Farming the Countryside podcast:
Snapshot of Tosh Family Farm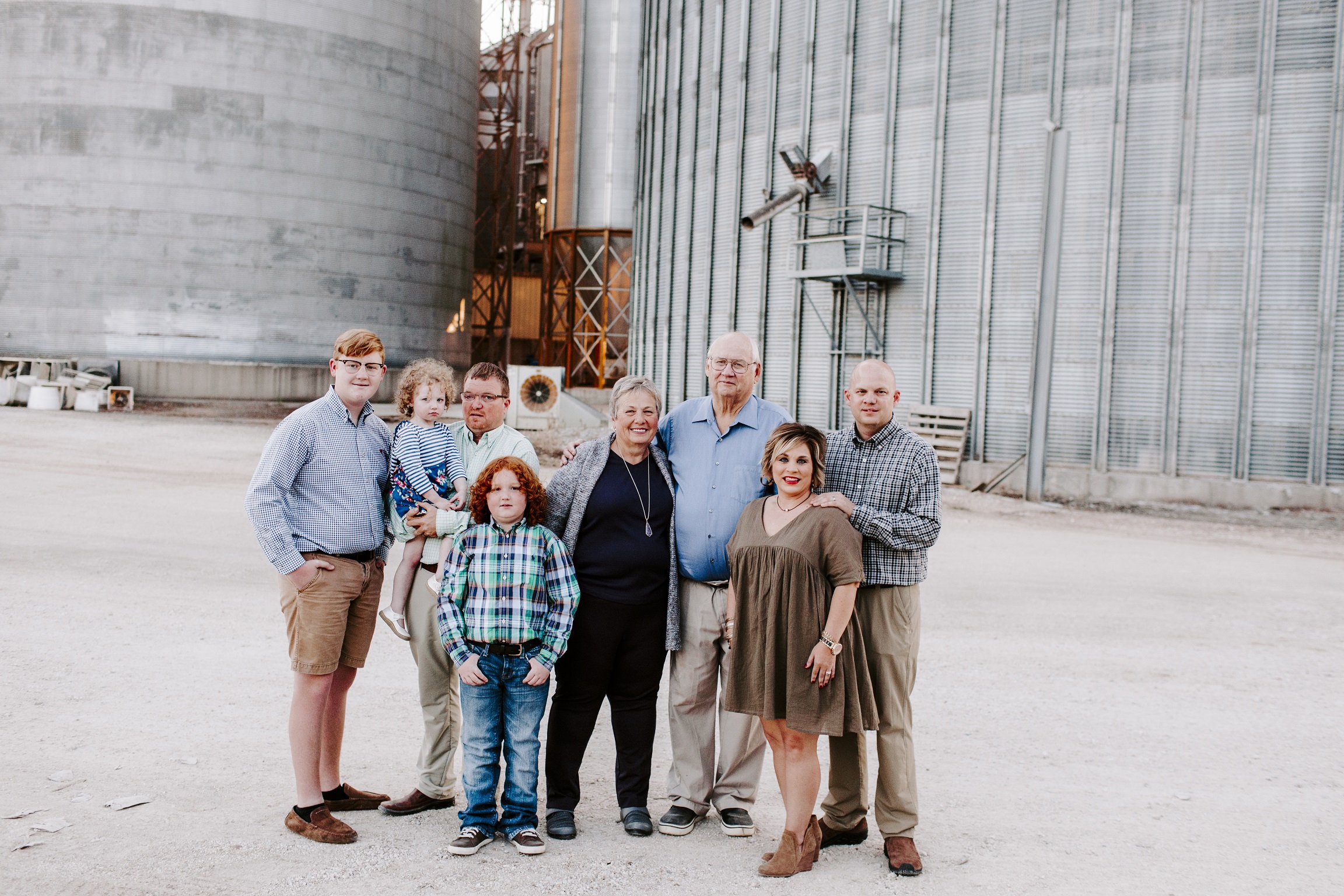 Operation: Tosh Farms in Henry, Tenn., includes 18,000 acres of white and yellow corn, soybeans, canola, barley and wheat, as well as 36,000 sows that will produce 950,000 market hogs in 2020.
Entities: The operation is comprised of three entities: Tosh Farms includes row crops; Tosh Pork includes hogs and Bacon By Gosh is a trucking company.
Family and Team: Jimmy Tosh is CEO. Tosh and his wife, Alonna, have two sons. Jamey leads row crop production and hog breeding, and Jonathon heads inventory control and machinery management. 
Community: The Tosh family donates time and money to many groups, such as the Second Harvest Food Bank, Relay for Life, FFA and 4-H. They sponsor scholarships and are building a hog finishing barn for Murray State University. Recently, they have been working with Hope Ministries, a drug rehab facility, to hire graduates of the program. 
Tosh Farms in Numbers
37,000 sows on 11 sites that produce 850,000 market hogs annually; pigs are transferred at three weeks old to one of 83 wean-to-finish sites. 
80 semis, 85 trailers and 64 automobiles transport grain, feed, pigs and employees. Bacon By Gosh is the transportation division for the operation.
Feed mill produces 6,500 tons of feed for pigs each week. Corn is purchased from local farmers to fill feed needs.
28th largest pork producer in the U.S. and largest in Tennessee.
18,000 acres of white and yellow corn, soybeans, canola, barley and wheat.
Watch a video and listen to a podcast interview to learn more about Tosh Farms at AgWeb.com/Tosh