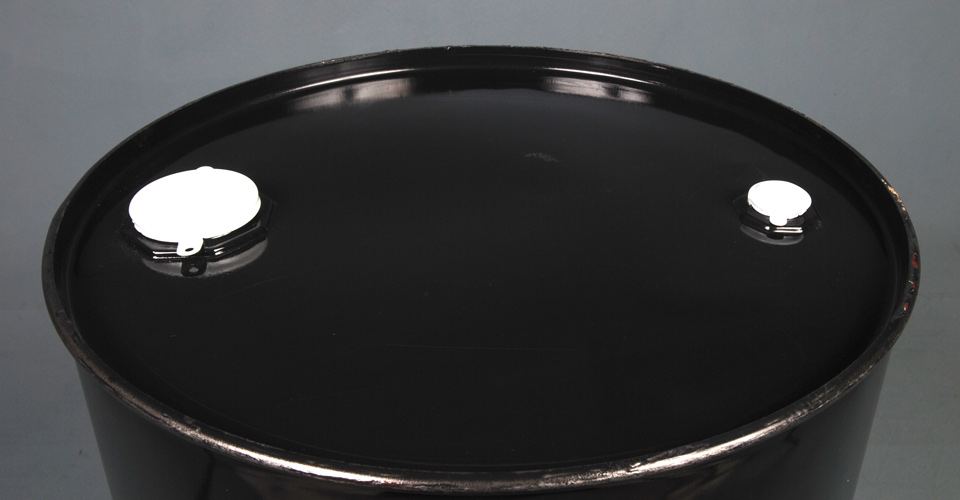 Change is coming to tractor hydraulic fluids (THFs). New regulations are about to take effect against products claiming a popular economy-grade specification: THF 303.
Andrew Hamilton, director of technical services and quality for CHS, says increased regulation is beneficial for the industry. That's because fluid specifications play a fundamental role in quality control.
"Whenever an original equipment manufacturer [OEM] releases a new piece of equipment, they also write specifications that dictate the performance criteria a lubricant must meet in order to function safely in that equipment," he says.
The 303 specification, however, was retired by its OEM in the early 1970s. Even so, subpar lubricant manufacturers have continued using it.
"The market is flooded with low-quality fluids masquerading as legitimate products," Hamilton says. "Oftentimes, you'll see THF 303s sold in attention-grabbing yellow 5-gallon pails at rock-bottom prices. These bargain-bin blends might be easy on the wallet, but their true cost comes later, when they can cause irreversible damage to your equipment."
Unlike fluids manufactured to current specifications, fluids in the defunct 303 category skirt around the performance testing meant to ensure products live up to their claims.
"Because there's no independent party verifying the content of THF 303s, the types of fluids these products contain are usually low quality," Hamilton says. "That can become a major problem for your equipment and, ultimately, your business." 
THF 303 fluids typically contain high levels of flush oil — a low-quality fluid intended only for use inside lubricant manufacturing plants as a "palate cleanser" for the production line between cycles.
"Maintaining a tractor's hydraulic system depends on a finely tuned balance of precise ingredients," Hamilton says. "But because flush oil doesn't follow a recipe, there's no way to control its blend of additives, meaning there's no way it can truly protect your equipment."
In multiple cases, THF 303 fluids have been found to not meet their claimed specifications. In fact, THF 303 fluids are so underperforming that equipment damage is likely to result from use, says Hamilton. This is particularly true when it comes to cold weather performance.
"303 fluids become thick like molasses during the winter because they're lacking the additives lubricants need to adapt to the cold," Hamilton says. "A machine running on a 303 already has the challenge of an improperly formulated fluid, and if you add on the extra challenge of cold weather, it's only a matter of time before disaster strikes."
The new mandate, enacted by the National Conference on Weights and Measures, marks the accumulation of years of legislative and legal action across multiple states.
"It's taken many voices stepping up to get the ag space caught up with on-road lubricants," Hamilton says. "You can't sell a 50-year-old passenger car motor oil because there are regulations in place to protect against it. Soon, it will be the same in the ag community."
Set to take effect in January 2020, the regulations will close a lucrative loophole for substandard manufacturers. Once implemented, the mandate will require all THFs to meet at least one current, testable or verifiable specification — effectively voiding the 303 spec.
"The marketplace is changing," Hamilton says. "It used to be that underhanded manufacturers could put an inferior product on the market without repercussion. That's no longer the case, though, thanks to these new regulations."
With the industry shifting, Hamilton says it's more important than ever to exercise care when choosing lubricant products. He emphasizes always reading product labels thoroughly.
"Before you buy a product, make sure it references a current specification by name," he says. "That way, you know the manufacturer has the performance data to back up their claims."
There can also be warning signs to look for on a product label. Overly generic descriptions like "agricultural fluid" or "multipurpose product" are a red flag, according to Hamilton. He also says to beware of disclaimers such as "Not intended for equipment made after 1974."
Farmers can ensure they're using the right fluids for their machines by using the Cenex® equipment lookup tool, a searchable database of all major equipment models and the compatible premium lubricants from Cenex to keep them protected.
For more farm tips and industry insights, visit the Cenexperts® blog.