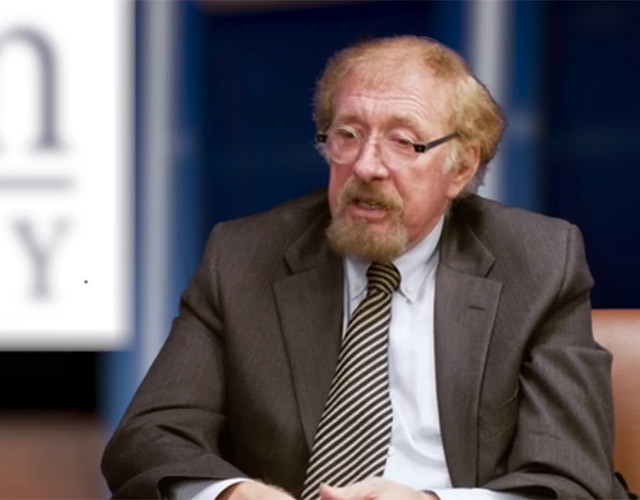 Q&A with 
Ernie Goss, 
Professor, Creighton University
Background: Ernie Goss is a professor and economist at Omaha's Creighton University. He has published more than 100 economic research studies. Prior to joining Creighton University, Goss was a faculty research fellow at NASA's Marshall Space Flight Center. In 2003/04, he was a visiting scholar with the U.S. Congressional Budget Office in Washington, D.C.
Education: Bachelor's degree in mathematics and accounting, University of South Florida; master's in business administration, Georgia State University; doctorate in economics, University of Tennessee
One book managers must read: "James Madison: A Life Reconsidered" by Lynne Cheney
What does your current role involve at Creighton University?
I conduct two monthly surveys. One, the Rural Mainstreet Index, is a survey of bank CEOs in 10 states. The other, the Mid-America Business Conditions Index, is a survey of manufacturers in nine states. I teach a graduate-level class in business valuation, do a monthly economic newsletter and speak several times a month. I also do various economic studies, such as the impact of the Trans Canada pipeline on several states and the impact of the tribal company, Ho-Chunk, in Sioux City, Iowa.
Why did the Rural Mainstreet Index start?
Bill McQuillan was a CEO of a bank in rural Nebraska. He had the idea and knew we needed more information about the economies of rural areas that are dependent on agriculture. In late 2005, I put the questions together and came up with the survey methodology. Then we sent out our first survey in January 2006. Each month we use nine standard questions and then three special questions. The survey focuses on 200 rural communities with an average population of 1,300. It is very important to see rural areas as the bankers see them. The survey gives the most current, real-time analysis of the rural economy.
 
What are the big factors you're watching when it comes to the farm economy?
Trade is No. 1, followed by inflation and interest rates. Those three factors will be central to the nation's economic performance over the next three months. There are no farmers on the face of the earth who can compete with American farmers. When you start building barriers to trade, that is a concern. When there are trade tensions, agriculture is always the first casualty. Over the long run, health concerns (some of which I think are invented) around how food is produced will be a big issue, particularly in Europe. They argue it is a health issue, but it is more of an economic issue for protecting their own farmers. I'm also watching how the rural population is declining in many areas. Those areas are experiencing a brain drain, as people move away for college and jobs.
What economic indicators do you watch to give you clues about the direction of the U.S. and global economy?
One is the yield on the 10-year U.S. treasury bond. It will tell you about global risk and inflation. When inflation ticks up, that yield will move up; but when risks escalate, the yield falls. It's been really low for a long time. If it comes down dramatically, it is a warning that global economic tensions are mounting. When you have global tensions, investors look for a safe haven for their money, and most view the 10-year treasury bond as one of those safe havens. The two-year U.S. treasury note tells you what the Federal Reserve Bank is doing, particularly around interest rates. The yield curve, which is the gap between those two, is also important. It signals the Fed's inflation outlook versus investors' inflation expectations. The gap between the two normally narrows as the Fed pushes short-term interest rates higher to dampen inflation.  
What is the best piece of leadership advice you have ever received?
Pursue what excites you. You will be happier and potentially successful.