After waiting months for a potential marker mover, the Jan. 10 USDA reports didn't meet traders' bullish expectations.
For the week ending Jan. 10, March corn was around a penny lower, March soybeans were up 4.5¢ and March wheat was up nearly 9¢. 
However December 2020 corn futures closed back above $4 again, posting a daily key reversal higher. That's normally a technically positive indication. 
"The long-awaited January USDA Report was finally released, but with little fanfare," says Jerry Gulke, president of the Gulke Group. "While the ending stocks for the three major commodities were not reduced as much as traders thought, at least stocks didn't rise. Whether we want to believe the results or not it is what it is and the market will trade those basically non-eventful numbers until more is known."
USDA released its Annual Crop Production, Grain Stocks and World Agricultural Supply and Demand Estimates (WASDE) reports.
Gulke says the report highlights include:
Yields
The national average corn yield is 168.0 bu. per acre, which is 1 bu. higher than last month's forecast. The national average soybean yield was estimated at 47.4 bu. per acre, down 3.2 bushels from 2018.
"Yields were not reduced, but in fact raised in the case of corn and soybeans resulting in part from less acres being harvested," Gulke says.
Harvested Acres
Corn harvested acres sit at 81.5 million acres, which is 300,000 acres lower than USDA's previous estimate. Soybean harvested acres dropped by 600,000.
"Apparently NASS believes some of the acres in the Northern Plains plagued with snow won't be harvested," he says. "I suspect in the end they will."
Production
Corn production is estimated at 13.7 billion bushels, which was also increased from earlier estimates. Soybean production in 2019 totaled 3.56 billion bushels, down 20% from 2018. All wheat production sits at 1.9 billion bushels. 
"I thought the all wheat production would fall somewhat due to all the spring wheat left in the field this year, but that appears to be largely ignored unless it is in the fine print somewhere in the report," Gulke says.  
Gulke says 2019 will be one for the record books. He says, "I'm going to get a t-shirt printed that says on the back: I survived 2019 and thank goodness it is behind us."
Read More
Markets Find Slightly Bullish News in USDA Reports
USDA To Re-Survey Unharvested Corn and Soybean Acres
Focus Shifts to Trade
"All in all, the report was not as friendly as traders had hoped and as friendly as producers thought it would be, leaving the details and subsequent analysis of the phase one to be that much more important," Gulke says. 
In a recent interview, Chief Ag Trade Negotiator Gregg Doud said phase one will be a broad-based demand for products. 

"Doud is off the mind that we'll see more done in 2021 than in 2020, which leads me to believe that we're probably going to skew this thing, giving that it takes time to evolve over the latter half of this year," Gulke says.
If China's buying is predicated by price and whether or not they need a specific commodity is left to 'market conditions,' Gulke says, then we will be returning to price discovery influenced by global statistics and not tweets or expectations.
Gulke says this puts more pressure on astute marketing going forward. Find more written and audio commentary from Gulke at AgWeb.com/Gulke
If you'd like daily marketing analysis and recommendations, Gulke is offering a Top Producer January 30-day free trial. Call 480-285-4745 or 707-365-0601 if interested.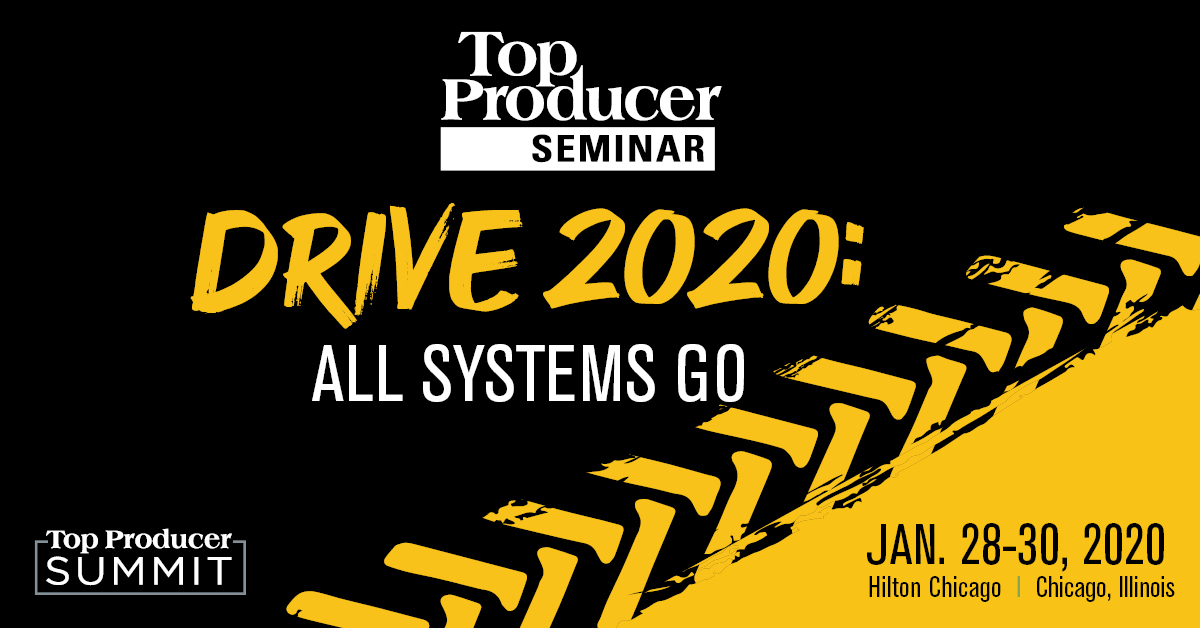 Don't miss Jerry Gulke's presentation at the 2020 Top Producer Seminar, which takes place Jan. 28-30 in Chicago. His session, "Marketing According to Jerry: Life Lessons Learned in 30 Years of Grain Marketing" will cover key themes and strategies he's gathered during his career. 
Learn more and register at tpsummit.com.