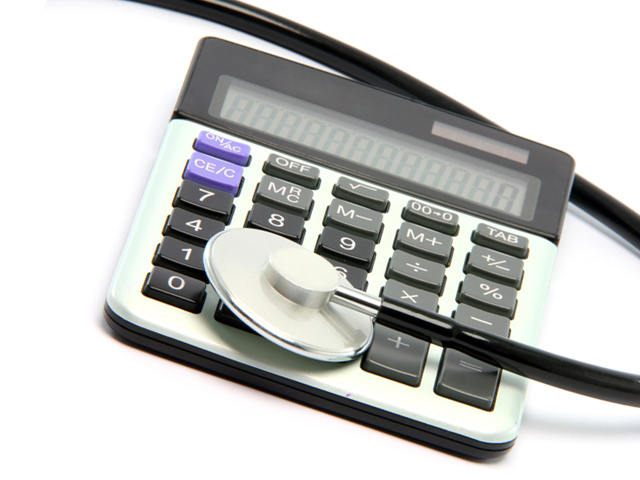 Avoid medical debt with coverage for you and your team
Health insurance has been on Americans' minds for months. President-elect Donald Trump has pledged to repeal President Barack Obama's signature Affordable Care Act. Meanwhile, insurance premiums have continued to climb higher.  

Now, many farmers are cutting health insurance, says Adam Kantrovich with Michigan State University Extension. That's a risky move at a time of low commodity prices, particularly in an industry where nearly one in 10 farmers has no health insurance at all, according to USDA estimates.

"In many cases, there are very tight margins," Kantrovich says. "If farmers feel like they need a cut somewhere, [health insurance] is usually something that gets cut or never gets added." 
Downside Risk. It's important to view health coverage as part of a farm's-risk management plan. Health insurance is an asset because one in five farmers already has substantial medical debt from unpaid bills, USDA says. Many family operations already are under stress, so a medical emergency can set the business on a dangerous financial path. 

Most farmers are aware of this risk but choose to use tools they think are a better fit, Kantrovich says.  

"Health insurance is a risk measure like crop insurance or general farm insurance," he says. "If something major happens, you could be out a lot of money."

The financial pitfalls of zero health insurance extend beyond medical bills. People who have no health insurance coverage under the Affordable Care Act face financial penalties. An additional penalty can be charged to employers who have more than 50 employees. 
Insurance Benefits. Policy changes might take some of this risk off of the table. Obama is likely to sign a bill to get rid of insurance penalties, says Paul Neiffer, CPA and principal at CliftonLarsonAllen and a Top Producer columnist. If the penalties don't go away under his administration, Neiffer says, Trump is likely to abolish them in his first 100 days.

Analyze where your business stands on health insurance, keeping in mind employee coverage generally boosts retention of employees on your team, Kantrovich says. Begin by evaluating your needs, Kantrovich advises. 

Your age, family status and budget limitations are all factors that should be taken into consideration before making a decision on which plan fits best. "If you can start with that information and figure out what you need, it will be easier to find what you're looking for," he says.
---
Uncertain Health Insurance Factors for 2017
Costs, penalties and other attributes of health insurance are a moving target, particularly after Election Day. That's because throughout the race for the White House, President-Elect Donald Trump said he would repeal and replace the Affordable Care Act on his first day in office. 

Although his 100-day plan does, in fact, target the legislation, analysts say it's unclear whether he will be able to completely repeal and replace it. Even Trump has said there are certain aspects of the health care law he is in favor of keeping. Tax credits and penalties are another unknown. As of 2016, qualified people could receive a tax credit for insurance purchased through the government marketplace. The credits are intended to offset the cost of purchasing coverage. 

Meanwhile, people who aren't insured face penalties. Both credits and penalties could be abolished by either Obama or Trump, says Paul Neiffer, CPA and principal at CliftonLarsonAllen.
---
3 Common Insurance Types For Producers
Farmers often choose from individual plans, small-group plans and co-op insurance. Producers are more likely than the general population to purchase health insurance directly from an agent, according to a 2011 study by USDA. Adam Kantrovich of Michigan State University Extension and Christina Mehr of Salt Lake City-based Zane Benefits share these insights.

Individual Insurance: This type of coverage, available through private agents and government-sponsored programs, has been around for decades. Its options haven't changed much, Kantrovich says.

More than half of farm households have employer-provided insurance, USDA says. Those without such plans can shop around on the federal marketplace at healthcare.gov. At the same time, some plans can only be purchased through an agent, he explains. Before purchasing a plan, consider personal factors such as how often you travel outside of your state or the U.S., and whether your children go to school outside your state of residence. 

"Not all insurance covers out-of-network doctors," Kantrovich cautions. 

Many producers pair a high-deductible plan with a Health Savings Account (HSA), Kantrovich says. 

In Minnesota, dairy farmer Angela Tauer says an HSA is a good fit for her family. In years milk prices are high, they stash away money to be used for medical reasons. In years when milk prices are low, they can draw on the savings.

Small Group Insurance: Some farmers find small group insurance to be a good fit. In Wisconsin, dairy producer Julie Siegmund says her insurance agent encouraged her family to pursue small group insurance because she is in business with her brother-in-law and sister-in-law. It can also benefit farmers who want to offer health insurance even though they have just a few employees. 

"Small groups may find more options and carriers to choose from on the private market as compared to the [federal government's Small Business Health Options Program, or SHOP], where some states only have one or two plans to choose from," Mehr says. 

Although one of the challenges of traditional small group health insurance can be cost, Siegmund says purchasing this insurance option is much more cost-effective for her compared to both families purchasing individual or family plans.

Self or Co-op Insurance: Some farmers prefer to pay for medical expenses with cash rather than insurance. "I always hear, 'I never go to the doctor, it doesn't make sense for me to have health insurance,'" Kantrovich says. "So instead of having health insurance, they just pay out of pocket." Yet penalties will "hurt this year" if they remain in place for 2017, Kantrovich says. 

Co-op insurance is another option common among farmers. The principle behind co-ops is to "increase buying power and spread the risk to a larger group," Mehr says. Yet not all co-ops are structured the same way. "Whether the co-op offers better insurance rates than the small group could get on the open market or SHOP depends on regional insurance underwriting laws and the co-op itself," she says.